Our Story
Bay Actuarial is headed by Jack Joyce. Jack is a Fellow of the Casualty Actuarial Society, ("FCAS") with more than twenty-five years of actuarial experience.
Jack started Bay Actuarial in 2001 after several years with the CNA Insurance Companies, Coopers & Lybrand LLP, and PricewaterhouseCoopers LLP. Our clients now include hospitals, cities, counties, K-12 school districts, community college districts, and joint powers authorities and other types of pooling arrangements.
Jack is also a Member of the American Academy of Actuaries ("MAAA"). He regularly attends JPA board meetings where he explains the actuarial issues clearly and understandably.
He has two Masters degrees; one in Physics from the University of Illinois in Champaign-Urbana, IL, and the other in Managerial Economics & Decision Sciences from the Kellogg Graduate School of Management, Northwestern University, in Evanston, IL.
Our Focus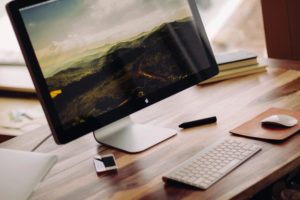 Bay Actuarial focuses strongly on public entity self-insurers and JPA's in California. Our main areas are K-12 public schools, community colleges, cities, and hospital districts. About half of our work is in workers' compensation and most of the rest involves liability and property programs.
Most actuarial reports for clients cover self-insurance liabilities and recommended contribution rates but other actuarial issues occasionally arise:
Cost Allocation
Dividend and assessment policy
Optimal self-insured retention ("SIR") level
Optimal member deductibles
Prospective new member rating
Estimating capital requirements
Evaluating the potential liability for workers' comp lifetime medical claim reopenings